Below are recommended veterinarians and clinics with expertise and specializations in large breed dogs and great danes.
This list is comprised of recommendations by GDCGD club members based on their own personal experiences with specific Veterinarians, clinics, and hospitals. This list is by no means exhaustive. You should always make initial contact with a new Veterinarian and ask about their experience with the treatment and care of large breeds and Great Danes. If you have a GREAT Veterinarian who you'd like to add to this list, please email the Vet & clinic/hospital information to: webmaster.gdcgd.@gmail.com.
Recommended Veterinarians:

VETERINARY MEDICINE SPECIALISTS OF DFW
​Dr. Nicole Culwell
Dr. Andrea Johnston
Dr. Hector Encarnacion
Dr. Caeley Melmed
Dr. Rebecca Feilds
Dr. Erika Pickens

​​Specialties: Internal Medicine, Cardiology, Ophthalmology, Dermatology, Oncology, Diagnostic Imaging, Radiology, Ultrasound, Surgical Facility

North Texas area Emergency Vet Clinics & Hospitals:

Dallas County:
---
JOSIE RANCH PET HOSPITAL​Dr. Kirk Esmond Dr. Melissa F. CortiausDr. Shannon Barber Dr. Anna Stewart​
​Specialties: Reproductive Care, Internal Medicine, Cardiology, Ophthalmology, Dermatology, Dental Care, Diagnostic Imaging, Ultrasound, Radiology, Surgical Facility

Collin County:
---
ANIMAL MEDICAL AND SURGICAL HOSPITAL
​Dr. Larry Kevin Marcum
Dr. Deborah Schaffer
Dr. Elizabeth Thompson
Specialties: Great Danes & Large Breed Dogs, Ear-Cropping, Dentistry, Internal Medicine, Diagnostic Imaging, Ultrasound, Radiology, Boarding & Grooming, Surgical Facility

Tarrant County:
---
190 ANIMAL CLINIC​Dr. Susan RobinsonSpecialties:

Great Dane Specialist, Geriatric Exams & Care, Dental Care, Spay/Neuter, X-Ray, In-House Lab, K-Laser Therapy, Surgical Facility

Denton County:
---
SPOT ON WELLNESS
​
Dr. Akos Hartai
Specialties: Acupuncture, Chinese Medicine, Chiropractic, Physical Therapy & Conditioning, Pain management, Cold Laser Therapy
---
Powered by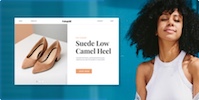 Create your own unique website with customizable templates.