History of the Great Dane Breed
The Great Dane is a true giant among breeds, having descended from the mastiff. The Great Dane was initially developed in Germany to hunt wild boar an other large game. The breed eventually became a common addition to large aristocratic estates in Germany as a guard dog and protector. The Great Dane was originally known as the boar hound when it first appeared in America late in the 19th century.

While intimidating in size and stature, this is a breed noted for its gentleness and "human-like" compassion. They are highly intelligent and capable of performing all manner of working tasks and athletic challenges. Its impressive size, family devotion, and gentle nature combine to create a first-rate companion which

makes this breed an excellent family dogs.

The breed is highly successful in obedience trials, agility competitions, tracking, scent work, lure-coursing, and therapy dog work. Permissible conformation colors are black, blue, brindle, fawn, harlequin, and mantle. As of 2018, the Merle variety was accepted as the seventh permissible conformation color by the Great Dane Club of America.

Great Danes are growing in popularity throughout the United States as both family companions and working dogs. Most notably, Great Danes can be found working as therapy dogs, service dogs, stability dogs, and medical alert dogs. Some have honored their original breed purpose by working as wild hog hunters in the American southwest.

The Great Dane is a versatile breed, capable of problem-solving and, perfectly suited for the comforts of the family sofa.

​
History of the Great Dane Club of Greater Dallas
The Great Dane Club of Greater Dallas was organized in the late 1960's to foster Great Dane good will, education, mentoring, and participation in dog shows. The underlying premise of holding our "conformation" shows is to promote breeders to find the best examples of the breed for future generations. We strive to promote the best practices in breeding, rearing, raising, training, competing, caring, and loving of this magnificent breed.

The Great Dane Club of Greater Dallas is an affiliate club of the Great Dane Club of America and the American Kennel Club.

The Great Dane Club of Greater Dallas meets the second Thursday of each month. Guests are always welcome to attend public meetings. Please contact the GDCGD President, Mrs. Laura Mestas for more information.
Powered by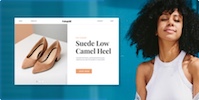 Create your own unique website with customizable templates.