Do I have to live in DFW to become a member of the GDCGD?
No. We have active members who live in Oklahoma, Arkansas, Louisiana, California, and all across Texas. They are known as Non-Regular Members. They still pay club dues and support club activities, but do not attend meetings regularly and do not have voting privileges.
Where and how do i begin to apply for membership in the gdcgd?
The best place to begin is to come to a meeting or a dog show and meet our active members. We are happy to help you with questions about membership in the GDCGD, as well as the Great Dane breed. You can send an email to any one of our active club members by clicking on the Membership link above.
Powered by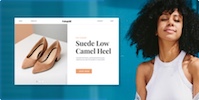 Create your own unique website with customizable templates.